Restore Your Grout to its Original Color
Tile and grout covers many different surfaces in your home, from the bathroom floors and shower, to the kitchen floor and entry way.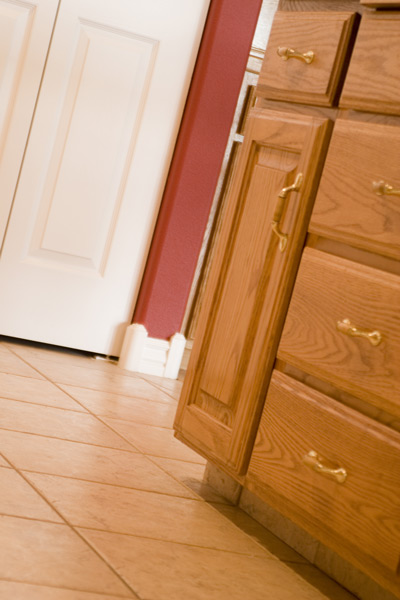 The tile and grout in each of these areas becomes dirty from a variety of sources.
In the bathroom, mildew builds up, caused by moisture in the air. The kitchen and entry way become dirty from grease caused by food spills and ordinary, everyday traffic.
Heaven's Best offers tile and grout cleaning for all these areas. Manufacturers of tile and grout recommend that it should be cleaned and sealed every 2-3 years.
Instead of getting on your hands and knees to clean the floor, let Heaven's Best clean it for you!
Our Process
In order to properly clean the tile and grout:
In order to properly clean the tile and grout:
We first apply a cleaning solution that breaks up the dirt stuck deep in the grout.
Next, we scrub the floor, paying special attention to the grout lines and the extra tough spots.
Then, we extract the dirty water solution off the floor, followed by a rinse with just clear water to eliminate any residue.
Here at Heaven's Best we have trained our cleaning professionals on the proper tile and grout cleaning process. We guarantee that you will be happy with the results!